We Are an Employee Owned & Operated Industrial Supply Company Dedicated to Our Clients
Since 1943, Erie Industrial Supply has been providing quality products at competitive prices for our clients. We offer technical service for all products and systems we provide such as cutting tools and fluids, paint finishing systems, vendor managed inventory (VMI) systems, and a variety of other general industrial and safety supplies. Erie Industrial takes tremendous pride in providing these supplies in a timely manner and providing excellent customer service in an effort to make life easier for our clients. Erie Industrial Supply is an employee owned and operated company that is constantly improving to be the one source that can help with all your industrial supply needs.
GENERAL SUPPLIES
From safety supplies, to hand tools, abrasives; Erie Industrial Supply is the only vendor needed to keep all of your general supplies in stock. We make it easy to replenish anything that runs out quickly, and our professional staff is extremely responsive to even the most immediate need. For over 75 years, we have been keeping our clients happy with our commitment to providing industry with the highest quality industrial products available. Contact us today to see how our well-trained sales staff can start solving problems today!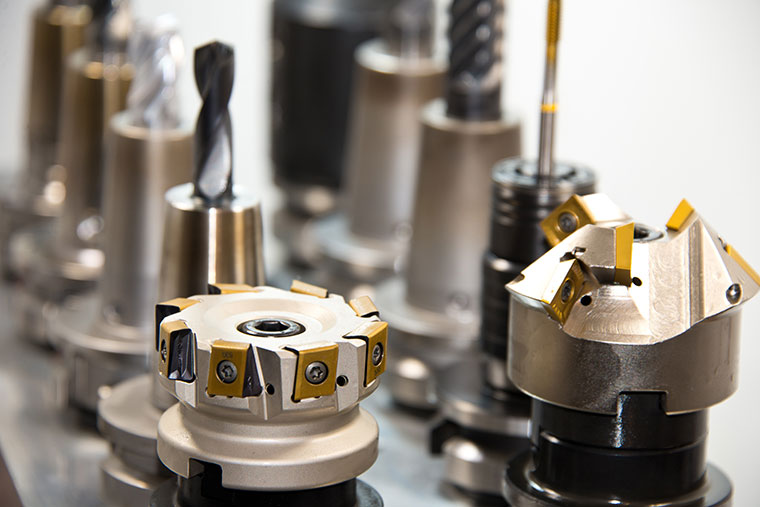 Cutting Tools of All Shapes & Sizes, Carbide Cutting Tools, End Mills, and More
Erie Industrial Supply's Cutting Tool Division provides a comprehensive supply of all cutting tools, along with the expertise and experience to provide excellent customer service when placing an order. From carbide cutting tools, indexable lathe tools, end mill bits in a variety of styles, Erie Industrial Supply is your source for all cutting tools. Our professional and knowledgeable sales staff are dedicated to helping our clients make informed decisions when purchasing cutting tools, and to ensure the right tool is being used per the right application. Be sure to check our quarterly specials for the best deals on all our cutting tools and make sure your shop is well stocked with Erie Industrial Supply.
Products Finishing: Paint Booths, Spray Guns, and So Much More
Finishing products is a crucial area for many manufacturers, and it is equally crucial to receive quality equipment to ensure clients stay happy and coming back. Our expert staff specializes in designing and installing custom paint booth setups for just about any size or space. We are also experts on helping select the right paint sprayer / paint sprayer accessory for the job, making Erie Industrial Supply the go-to source for all your products finishing needs. Any contract that requires frequent painting or priming, paint sprayers are the way to go in order to receive the perfect coverage that is easily replicable and in a short amount of time. We carry electric, gas-powered, airless, and pneumatic paint sprayers, and all the accessories such as paint sprayer filters and even storage items too. Look no further than Erie Industrial Supply to provide the knowledge and help needed to figure out how to fulfill any products finishing job.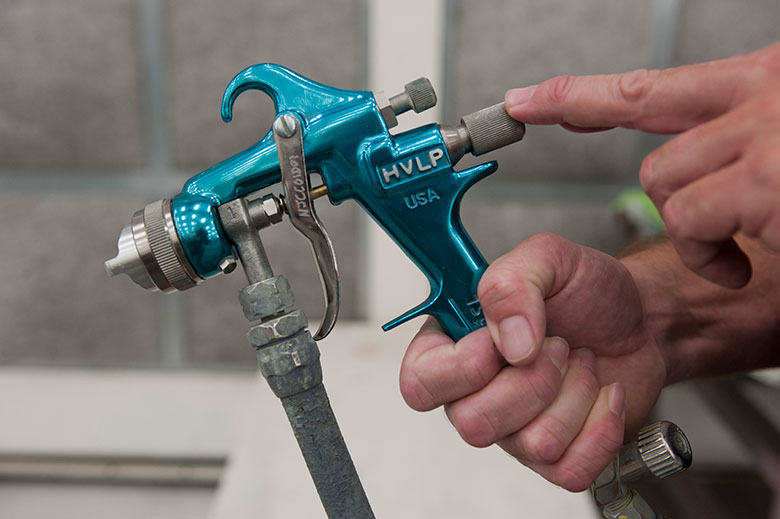 Cutting Fluids & Coolants for Industrial Machining
Erie Industrial Supply carries all the cutting oil, coolant, and cutting lubricants needed to keep your machines up and running properly 24 hours a day, 365 days a year. Quality cutting fluids ensures that all metalworking and machining processes go off without problems, and are designed to self-lubricate while physically being machined. There are many different types of oils, oil-water emulsions, pastes, gels, etc. used specifically for the metalworking process being performed. Need help in choosing the right coolant needed for the right application? Be sure to give us a call so our expert staff can help guide you deciding which is the right cutting fluids that will keep your machines in top conditions.
Vendor Managed Inventory (VMI) Systems
Vendor managed inventory, or VMI, is a phenomenal cost-saving tool designed to better track their inventory and help streamline operations to help improve productivity. The way it works is, we supply you with a VMI machine that then stocks certain items needed on the manufacturing floor to complete the job. Our clients love it because they are only charged for what they use, and we love it because we receive automatic updates when supplies are running low so we can replenish that inventory and keep things moving without any slowdowns. Not only are you saving money on tools and supplies, but also saving money by not having to devote extra staff time to keeping track and remembering to place orders. You may need to spend some time training employees, but with our professional staff's excellent knowledge on VMI systems, we will have your shop running like a well oiled machine in no time, with obvious cost savings shown every quarter as a result.
sign up for our quarterly specials
Areas We Serve | Erie Industrial Supply, Headquartered in Erie, PA
Erie Industrial Supply proudly serves Western NY, Eastern Ohio, and most of Western PA, and Central PA. Some major cities include Erie, PA, Warren, PA, Meadville, PA, Corry, PA, Bradford, PA, Pittsburgh, PA, Greensburg, PA, Uniontown, PA, New Kensington, PA, Beaver, PA, Butler, PA, Washington, PA, Kittaning, PA, Johnstown, PA, Altoona, PA, York, PA, Harrisburg, PA, St. Mary's, PA, DuBois, PA, Jamestown, NY, Buffalo NY, Olean, NY, Riply, NY, Cleveland, Ohio, Youngstown, Ohio, Akron, Ohio, Canton, Ohio, and many more. Be sure to reach out to one of our staff to see if you fall in our coverage area and when we can start supplying your industrial equipment needs!